California real estate brokers occasionally face lawsuits from disgruntled clients for negligence is performing their duties. A recent California decision points out that, where breach of fiduciary duty is alleged, the client has four years to sue, not two as in the case of negligence. This is a reminder that concerned broker should consult with experienced Sacramento and Yolo real estate lawyers regarding their rights and potential liabilities.
In Thomson v Canyon Thomson, facing foreclosure, listed her property with Broker Canyon. An investor approached the owner and offered to salvage her property from foreclosure by buying it from her, paying off the liens, and then selling it back to her within six months in exchange for her paying to the investor the amount of the liens, plus $10,000 profit for him. She agreed, and they entered a contract for sale. Supposedly Thomson asked the Broker numerous times to document the requirement that the buyer deed the property back to her; the Broker assured her that he would take care of this. Of course, he never did. The investor took title to the property, and eventually sold to a third party for $140,000m more than he had paid for it.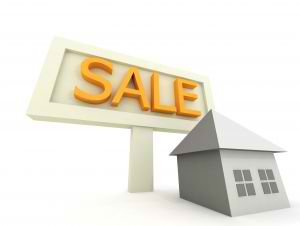 Thomson sued the investor, but the case was tossed because of the Parole Evidence Rule -she was attempting to introduce evidence of an oral agreement that was contrary to the written terms of the purchase contract. She next sued the Broker for breach of fiduciary duty and negligence.
The court found that a claim for breach of fiduciary duty was different then a claim for professional negligence. Negligence claims are covered by the two year statute of limitations (CCP 339(1)). However, there is no specific section for breach of fiduciary duty, so the claim falls under the catch-all four year limit (CCP 343). A Broker's duties include the duty to obey the instructions of the client, and to provide diligent and faithful service. Thomson's claim was for the Broker's failure to prepare the documents as instructed, not for assuring her that he would do so. Thus, the claim, within four years, was timely.
The court also found the parole evidence rule did not apply. In her claim against the Broker, the seller was not trying to introduce evidence regarding the terms of the purchase agreement. She was presenting evidence regarding the Brokers duties while representing her in the transaction. If her argument was about the contractual agreement between she and her Broker, such as the amount of commission, subject of a written contract, the parole evidence rule may have applied; but not in these circumstances.