Letters of Intent are often ambiguous documents in which parties set out certain key terms of a deal, usually with the intent there will be further negotiation and documentation. They may also be called a 'term sheet' or "memorandum of understanding," and are used extensively in California real estate transactions and Leases as well as in business contracts. The parties usually do not intend this document to be enforceable in court – rather, it is intended to guide further discussions and execution of a formal agreement or approval of a third party. A party entering such a letter should consult with a Sacramento business attorney for guidance in drafting it. However, as open ended as the parties may make them, occasionally they are surprised when a court finds such a letter creates enforceable obligations between the parties. It all depends on the court's view of the intentions and expectation of the parties. Among the issues considered are whether the parties agreed to the material terms, or left some for later agreement, making it an agreement to agree, and whether the parties intended not to be bound until preparation of a more formal agreement. The two decisions discussed below establish two important rules:
A. A Letter of Intent may be enforceable even if you plan to enter a formal contract. If the material terms of the deal are there, as well as intent, the Letter is enforceable; and,
B. A Letter of Intent may create a duty of the parties to negotiate in good faith, and failure to do so can result in damages.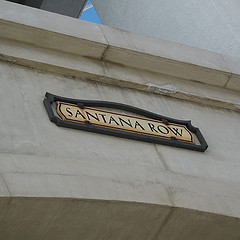 In First National Mortgage Company V. Federal Realty Investment Trust, two sophisticated parties had been engaged in negotiations over several years regarding development of Santana Row in San Jose. They exchanged several proposals, including a "counter proposal" and a "revised proposal." Eventually they signed a document titled "Final Proposal," a one page document. Earlier proposals stated that they were non-binding; the final did not include this language. The Final stated that Federal Realty was to "prepare a legal agreement for First National's review to finalize the agreement." The effective date of the agreement was to be the "date of vacating premises." Finally, the last clause of the Final Proposal provides: "The above terms are hereby accepted by the parties subject only to approval of the terms and conditions of a formal agreement."
The court noted that an agreement is not unenforceable merely because it is subject to the approval of a formal contract. The Final Proposal clearly states that its terms "are hereby accepted by the parties subject only to approval of the terms and conditions of a formal agreement." Here, the circumstances demonstrate that the parties went from a "Counter Proposal," to a "Revised Proposal," to a "Final Proposal." In light of this, it cannot be said, as a matter of law, that the Final Proposal was not meant to be binding.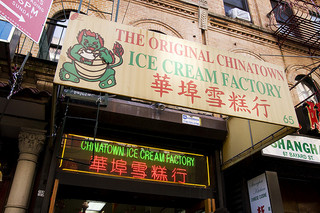 In Copeland v. Baskin Robbins U.S.A., the parties were negotiating the sale of an ice cream plant. As part of the deal, Copeland, the buyer, wanted a co-packing agreement, in which the seller would agree to buy ice cream from Copeland. The parties signed a letter stating the terms of the deal, subject to a separate co-packing agreement and negotiated pricing. The parties negotiated another two months, then Baskin Robbins broke off, stating that the co-packing agreement was no longer "in alignment' with their strategy.
The Court found that Baskin Robbins failed to negotiate in good faith.
"A contract to negotiate the terms of an agreement is not, in form or substance, an "agreement to agree." If, despite their good faith efforts, the parties fail to reach ultimate agreement on the terms in issue the contract to negotiate is deemed performed and the parties are discharged from their obligations. Failure to agree is not, itself, a breach of the contract to negotiate. A party will be liable only if a failure to reach ultimate agreement resulted from a breach of that party's obligation to negotiate or to negotiate in good faith."
Thus , a letter of intent should include waivers of the implied covenant of good faith and fair dealing and reliance damages (as well as any other damages), as well as an affirmative statement that the non-binding letter of intent will not create an obligation to negotiate or be deemed a contract to negotiate.
Instead, to minimize the risk of a court deeming their letter of intent enforceable, negotiating parties should make sure to explicitly state in the letter of intent that it states that
1. It is non-binding on the parties, and that
2. no party shall be bound in any way until a final contract has been agreed to, executed and delivered by each party.
3. Moreover, all parties involved in the deal should avoid taking any actions that could imply that they intend to be bound by the letter of intent or believe that a binding contract exists, such as making public announcements that a deal has been reached.
4. language clearly denying the existence of a duty to negotiate in good faith and expressly stating that either party may terminate negotiations for any reason, or no reason, at any time prior to consummation of the contemplated final agreement.
Photos:
http://www.flickr.com/photos/jlunar/123555686/sizes/s/
http://www.flickr.com/photos/roboppy/3400967306/sizes/n/