A California court recently ruled that a Developer of a condominium project, who was sued for construction defects by the homeowner's association, could not force the association into arbitration. Promenade at Playa Vista Homeowners Association v. Western Pacific Housing, Inc. Cal . Court of Appeal, Second District, No. B225086. This line of decisions may result in experienced Yolo and Sacramento Real Estate lawyers to advise developer clients to hold on to at least one unit in their projects.
In this case the CC&R's (Covenants Conditions and Restrictions) contained a mandatory arbitration provision between the developers and the association or unit owners be submitted to binding arbitration. In any common interest development, the developer prepares the original CC&Rs, and usually requires arbitration. As is usually the case, here the developer's goal was to sell the units. It had sold them all, and no longer owned an interest in the development. Eventually the Homeowners Association filed this lawsuit for construction defects related to the roofs, stucco, and many other problems.
The arbitration provision in the CC&Rs stated that it was governed by the Federal Arbitration Act, which covers contracts. The FAA was selected because it makes arbitration provisions irrevocable, and drastically limits the court's ability to fix errors of the arbitrator.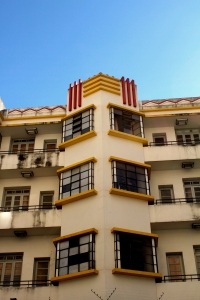 The argument was made by the Association that the developer could no longer enforce the CC&R's as the developer was no longer an owner. The court agreed, finding that the Declaration of CC&Rs is not a contract, but an equitable servitude which under Civil Code section 1354, binds owners, and may only be enforced by the owners or by the association. The court found that the right of enforcement "is inextricable from the ownership of real property." After the developers sold their last unit, they retained no authority or control over the project.
This could result in cautious developers retaining an minor interest, maybe one condo, in a project for at least as long as the statute of limitations on construction defects. I had recently blogged about a similar result denying CC&R enforcement from another court which used a different approach to find that the developer could not enforce the CC&Rs. The issue is currently before the California Supreme Court.