California law provides that a contractor or supplier of materials who furnishes labor or materials for construction on real property may record a notice of lien (known as a mechanic's lien) against the property. (Civil Code 3115) If the contractor is not paid, they then have 90 days from recording to file a lawsuit to foreclose the lien. This gives the contractor a much stronger position than having a mere breach of contract claim, because the lien clouds title, and the owner could actually lose the property. Mechanic's liens are commonly recorded when there is a problem with payment, as the contractor's rights can be cut off by passing time. In a recent decision an owner who thought bankruptcy would protect him from enforcement of the lien got a surprise, as the court reviewed the mechanics of mechanics liens in bankruptcy.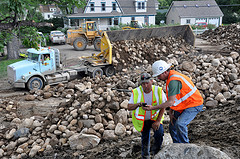 In Pioneer Construction, Inc. v. Global Investment Corp. (Probably not affiliated with Massive Dynamic Corp.) Pioneer did work on 19 lots owned by Global and recorded a mechanic's lien for $2.4 million. Global filed bankruptcy, and Pioneer recorded a 2nd lien for $2.6 million. Pioneer then filed a "Notice of Perfection of Security Interest" in the bankruptcy.
The lender on the subject real estate got relief from stay (permission from the bankruptcy court to proceed) and foreclosed on the property, which was sold at a trustee's sale. Once sold, the property was no longer part of the bankruptcy estate, so Pioneer was not prevented by the automatic stay (11USC 362) from filing suit to foreclose its lien, which it did. The buyers at the foreclosure sale fought back.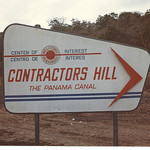 The buyers made two claims: a) the complaint had not been filed within 90 days of recording the first lien, and b) the second lien was recorded in violation of the bankruptcy automatic stay. The court found for Pioneer on both points.
Mechanic's Lien Actions Are Tolled While Property In Bankruptcy
On the first point, the 90 day period was 'tolled' pursuant to Bky Code 108 subd. c (meaning that the clock stopped). The period of time that the stay is in effect is not counted as part of the limitations period.
Recording a Mechanics Lien Does Not Violate The Automatic Stay
A contractor with a mechanic's lien claim for work or materials provided before the bankruptcy may record a mechanic's lien during bankruptcy without violating the automatic stay. 11 USC 362(b)(3). The claimant must file a notice of lien in the bankruptcy proceeding to inform creditors and the debtor of his intent to enforce the lien. 11 USC 546(b)(2).
Parties with mechanic's lien issues should consult with an experienced Sacramento real estate and litigation attorney. The court's ruling is based on clear statutory law, so it is interesting that the buyers would go through the trouble, all the way to the court of appeals, to fight the lien claimant.
photos:http://www.flickr.com/photos/usacehq/5881493897/
http://www.flickr.com/photos/airborneshodan/4082878660/sizes/q/in/photostream/