It is common knowledge in California that real estate brokers have a duty to perform a reasonably diligent inspection and to disclose material findings with the prospective purchases. This applies to both seller and buyers agents. The Transfer Disclosure Statement (Civil § 1102.6) requires both the Seller & Buyer agents conduct a "reasonably competent and diligent inspection" and to disclose their finding. Section 2079 of the civil code specifies a broker's duty to inspect. However, A two year statute of limitations applies to 2079, after which lawsuits cannot be pursued against the broker. However, in a recent decision in the Third District (Sacramento), a dual agent was surprised to learn the two year period applies only to the seller's broker.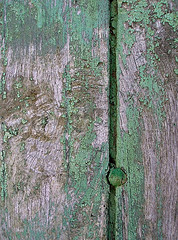 In William L. Lyon v. Sup. Ct., The Lyon brokerage was a dual agent, representing both the sellers and the buyers on sale of a residence in Rocklin, CA. The buyers signed a buyer-broker agreement which affirmed that, as a dual agent, the broker is obligated to disclose known facts affecting the value of the property. The buyers soon discovered construction defects and filed suit, alleging that the sellers know of water related problems and painted the house dark brown to cover them up. While the house was listed, rain caused the covered problems to reappear, so they painted over them again. The buyers sued, naming the seller and the brokers.
The broker argued that all their claims were barred by the two-year statute of limitations in 2079.4, applicable to the duty expressed in 2079. Importantly, the buyers sued Lyon as broker for the buyer; one half of the dual agency equation. The court pointed out that 2079 established a duty only for brokers representing the seller. That statute states that it applies-
"…if that broker has a written contract with the seller to find or obtain a buyer or is a broker who acts in cooperation with that broker to find and obtain a buyer."
Thus, the two year deadline does not apply in this case. The duties described are independent of the duties the buyer's broker owes to the buyer. The buyer-broker agreement also has a two year limitations period, but the court found that this limit was extended by the discovery period- the time does not start until the buyer could or should have reasonably been aware of the claim.
Anyone concerned with the duties required of broker should consult with an experienced Sacramento and El Dorado real estate attorney. This decision does not change the requirement for California brokers representing either party to perform their fiduciary duties to their clients regarding inspection and disclosure- a reasonably diligent inspection is the norm established by court decisions and industry practice.
Photo: http://www.flickr.com/photos/quercusdesign/4408884051/sizes/s/in/photostream/