I wrote in March about the loan guaranties and how the guarantor can waive antideficiency protections. A recent decision out of Sacramento concerned a commercial loan where, because of the drop in property value, the lender did not bother to foreclose but went directly to the guarantor, and was successful.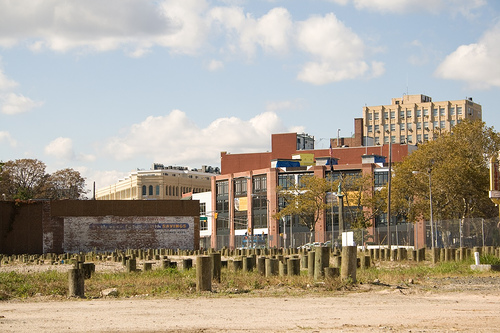 In Gray1 LLC v. Kolokotronis, in 2006 Kolokotronis was the Guarantor of a $17.7 million dollar loan to Sheldon Terrace LLC, a real estate project the Guarantor had set up. By 2008 the value of the real estate had crashed. The loan had a provision providing that if the value of the security was far less than the balance of the loan, it was a default and the lender could call the loan due. That happened here, and neither the borrower or the Guarantor cured the default or paid off the loan. So, the lender sued the Guarantor.
First, the guarantor argued that language in the guaranty describing debt "due or not due" suggests that the instrument was a demand note, not a guaranty. The court said no; in this context the phrase meant nothing more than part of the broad definition of the borrower's obligations that the guarantor is guaranteeing. A guaranty relates to a future liability of the principal. Civil Code section 2814.
The court also addressed the phrase "on demand" in the Guaranty. This does not mean the lender could ignore whether or not the borrower is in default, but can just force the guarantor to pay. Next, the language "not contingent upon and are independent of the obligations of borrower" reinforces the flexibility of the guaranty to choose whom to sue.
Lastly, the guarantor argued that the strong policy favoring the one-action and antideficiency protections, but the court, like readers of this blog, know that these protections can be waived in a guaranty. Here, the guarantor exhaustively waived any such rights and defenses. The court ruled against him, and he filed for personal bankruptcy.
It is possible that the guarantor got caught up in the real estate bubble and assumed that property would continue to rise in value. But, as powerful as guaranties are, guarantors should consult with an experienced Sacramento and Yolo real estate attorney to get a clear understanding of the risks involved.
photo: http://www.flickr.com/photos/codispodi/1658745818/sizes/m/in/photostream/