It is a given under California law that a seller financing a purchase money loan in the sale of real estate may not get a deficiency judgment against the borrower, but is only entitled to foreclose the property. CCP section 580b provides that, when the buyer purchases property, if buyer gives the seller a note for all or some of the price, "no deficiency judgment shall lie."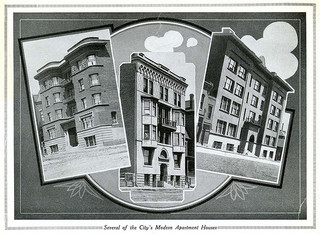 In Weinstein v. Rocha, the plaintiffs bought a multi-unit property in L.A. They obtained primary financing of $820,000 from a lender, who held a first deed of trust, and the defendant / seller financed the balance with a loan secured by a second deed of trust. The buyer discovered that there were multiple housing code violations that were not disclosed. They sued the seller for failure to disclose.
The parties reached settlement, and entered a settlement agreement that reduced the balance of the debt buyer owed seller, but provided that if the buyer defaulted, the seller could accelerate the loan and demand payment of the original amount in full. If buyer did not immediately pay the balance, the seller could foreclose their second deed of trust.
The buyers defaulted, and the holder of the first foreclosed, making the seller a sold-out junior. The sellers then filed a motion to enforce the terms of the settlement agreement, expecting to obtain a money judgment. The court said no! The Settlement Agreement did not create any new obligations; it merely altered the obligations owed under the Note. A judgment for modification of a Promissory Note is not a judgment for payment of money. The nature of the note remained the same- a seller financed note secured by a deed of trust, governed by 580b.
What should the seller have done differently? An experienced Sacramento real estate lawyer would adivse that a purchase money lender secured by a junior deed of trust must, when the first forecloses, step into the shoes of the buyer and bring the first loan current to prevent foreclosure. They can then foreclose and get their loan balance paid, or obtain the property subject to the first. Here, the seller received over $1 million cash (from the buyer's down payment plus the first loan) but did not rescue the property. The seller slept on his rights, and lost.
photo: http://www.flickr.com/photos/buttepubliclibrary/3952765227/sizes/n/in/photostream/