Senate Bill 332, added to the Civil Code as Section 1947.5, allows landlords of residential property, to ban smoking tobacco products as of January 1, 2012. This applies to dwelling units, defined in section 1940 as a structure or the part of a structure that is used as a home, residence, or sleeping place by one person who maintains a household or by two or more persons who maintain a common household. Landlords have authority to put restrictions in new leases. Those wanting to modify existing agreements, the should contact an experienced Sacramento and Placer County Real Estate attorney.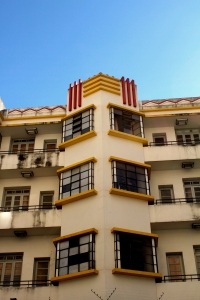 Any lease or rental agreement entered January 1 or later, where the tenant is just moving in, is required to specify the areas on the property where smoking is prohibited . The new law does not provide for automatically changing existing rental agreements; all existing laws would apply. If a lease was entered before January 1 and the landlord desires to ban smoking, it would be a change in the terms of the lease. In a month to month tenancy, 30 days written notice is required, as specified in Civil Code section 827.
If it is a longer term tenancy, the parties would need to enter a new agreement on expiration of the existing agreement, or have a written modification of the agreement. For a modification to be enforceable the landlord must provide some consideration- some benefit to the tenant, such as some free rent, an amenity, or anything else. It does not need to be large value benefit, but if no new consideration is provided, the tenant can revoke the agreement.
Although many California landlords have restricted smoking in the past, there has been no clear legal authority for doing so, and the courts have not ruled on the subject. Now landlords have clear legislative authority to ban smoking if they choose to. Such a restriction can decrease the risk of accidental fires and may even reduce fire insurance premiums. Landlords also may see a significant reduction in maintenance and turnover costs. Cleaning and refurbishing a smoker's unit can require additional time and effort to repaint and to replace carpets and drapes.