There are a number of steps troubled California home mortgage borrowers can take. The can negotiate with the lender or servicer of their loan. As I discussed last June in the California Real Estate Lawyers Blog, they can apply to the Keep Your Home California program HERE. One new step they can take is to file a complaint with the new federal Consumer Finance Protection Bureau. While a troubled borrower should always consult with an experienced Yolo and El Dorado County Real Estate Attorney, these other steps cost nothing and should be done simultaneously.
The CFPB was formed by the legislators who wanted to appear to be doing something in response to the 2008 financial crisis. Congress blocked appointment of a director for months, preventing the agency from taking much action. However, the agency staffed up and they have been busy. Last July they stated taking credit card complaints. The President recently made a sneak 'interim' appointment of a Director, and now they are taking mortgage complaints.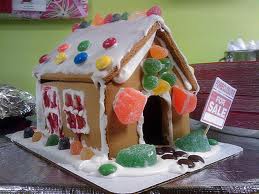 Complaints can be made by phone, mail, fax, or ONLINE. They can cover loan documents, servicing, and foreclosures. CFPB will review the complaint for completeness and forward the complaint to the relevant financial institution for review and resolution. The institution has 15 days to provide a response to the CFPB. Institutions are expected to resolve and close all but the most complicated complaints within 60 days. Throughout the process, the homeowner can check the status of their complaints on the CFPB's website. If they are not happy with the result, they can dispute the resolution.
The CFPB will prioritize for investigation those complaints that are not resolved in a timely manner by the financial institution and those in which the consumer disputes the resolution provided by the financial institution. If the CFPB detects potential legal violations, it will to ensure that appropriate investigations are initiated.
Once the word gets out, there will quickly be hundreds of thousands of complaints filed. I will be amazed if the larger institutions, with a high volume of loans (especially subprime loans), are able to staff up sufficiently to respond in 15 days. Likewise, how can the CFPB investigate the volume they can expect to receive? I suspect they will quickly have a backlog. Nonetheless, I recommend that any borrower who has concerns files a complaint with the CFPB.