California real property owners with larger parcels can occasionally have recreational users on the land. Invited or otherwise, hikers, bikers, hunters and fisherman may wander on personally property whether the owner is aware of it or not. Generally, they are not required to keep the property safe nor warn of hazards. If the recreational user is injured, the property owner has some protection from liability. But what if the user is injured by the landowner's activities? A recent California Supreme Court decision has found that the active conduct of the landowner, if conducted negligently, may result in liability to a recreational user who is injured.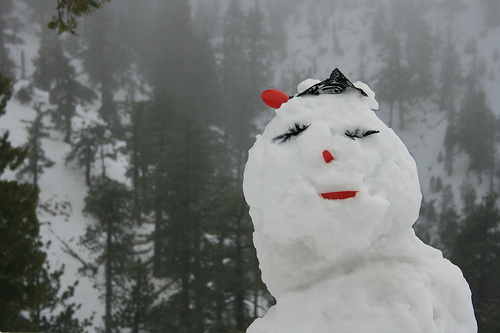 In Klein v. United States, Klein was riding his bicycle on a road in a National Forest. It was a two-lane paved road open to the public. He was hit head-on by a car driven by a U.S Fish and Wildlife volunteer, on his way to watch some birds. Klein was seriously injured, lost the use of his left arm, and was forced to take a medical retirement. His wife also had to take an early retirement to care for him. They sued the United States in Federal Court.
Under the Federal Tort Claims act, the U.S. may be liable when, under state law, an individual would have liability. On appeal, the Ninth Circuit was concerned that there were no California decisions which directly addressed this issue, so they could not determine whether there was liability under state law. The Federal Appellate Court issued an order requesting the California Supreme Court determine how state law would be applied on these facts.
The lower court had initially decided that California Civil Code section 846 immunized the United States, as landowner, from liability for its' employee's negligent driving which occurred in the scope of the employee's employment.
Section 846 provides that:
"An owner of any estate or any other interest in real property, whether possessory or nonpossessory, owes no duty of care to keep the premises safe for entry or use by others for any recreational purpose or to give any warning of hazardous conditions, uses of structures, or activities on those premises to persons entering for a recreational purpose, except as provided in this section."
Actually, in this case it is Government Code section 831.7 that immunizes public entities from liability for injuries occurring during a" hazardous recreational activity." But the Supreme Court had determined that this Government Code section was intended to be identical to Civil 846; so the analysis begins and ends with 846.
Here, the California Court concluded that, yes, a landowner, like a recreational user, owes a duty to exercise due care while performing activities that could result in injuries to others.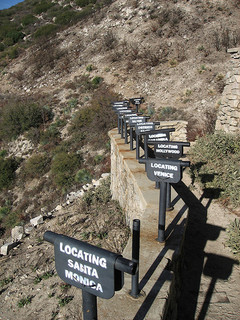 The Supreme Court posed an example showing why this was the correct decision. A landowner and his brother, whom lives in another state, drive to a bar and drink too much. On the way back to the landowner's property, the driver loses control while turning off the highway onto the landowner's property, and runs over a pedestrian. Under the Court's construction, liability does not depend on whether the pedestrian was standing on the public road or the private property, nor whether the landowner or his out-of-state brother was the driver. The driver would risk liability if he was negligent.
The court did not restrict the decision to negligent driving alone, but to all activities. This decision likely will encourage landowners to discourage recreational users from entering the land, post the property to prohibit trespassing, and even fence their property.

Photos:
https://www.flickr.com/photos/santapati/8280155620/sizes/m/
https://www.flickr.com/photos/fordsbasement/4234412739/sizes/n/