Real estate brokers in California usually know the importance of a written agreement with their clients. First off, the statute of frauds requires there be a written agreement promising to pay a commission in order for them to be entitled to get paid. The agreement has to be signed by the client, unless it is ratified by the client. But there are other details to be included in an agreement between a broker and their principal, and to avoid ambiguity they should consult with an experienced Sacramento and El Dorado real estate lawyer. One such ambiguity recently landed a broker in court.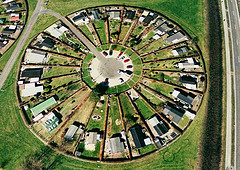 In Duncan v McCaffrey Group, the defendants were licensed California real estate brokers as well as developers. The developer-brokers marketed a project as a custom home development, in which only large custom homes would be build. The plaintiffs were a number of people and trusts who had bought lots in the development. They claim that they paid a premium price because it was to be an exclusive custom home development. However, they also claim that the broker at all times intended to build small tract homes in the subdivision (the developer actually amended the CC&Rs after they bought the lots to allow for smaller houses). As a result of building the tract homes, the values of the plaintiffs' lots plummeted.
Critical Language
The lawsuit appears to have gotten complicated, because the complaint was amended five times. Important here was the plaintiffs' causes of action for "breach of fiduciary duty" and "constructive fraud". Both of these are based on the assertion that the brokers owed a fiduciary duty to the plaintiffs- in other words, they were in a broker – principal relationship. As judges usually do, here they looked at the written agreements between the parties. I quote the agreement:
McCAFFREY HOME REALTY IS THE AGENT OF [X] THE SELLER EXCLUSIVELY; OR [] BOTH THE BUYER AND SELLER.
IN ITS CAPACITY AS BOTH THE LISTING AGENT AND THE SELLING AGENT, McCAFFREY HOME REALTY IS ACTING AS THE AGENT OF BOTH BUYER AND SELLER IN CONNECTION WITH THE PURCHASE AND SALE CONTEMPLATED BY THIS AGREEMENT.
These two sentences say the exact opposite. Elsewhere in the agreement it specified that the broker was the "AGENT", and the buyers/plaintiffs were the "BUYER/SELLER." These sentences cannot be reconciled, and the agreement is is ambiguous as to the relationship of the parties. The court concluded that they would have to go to trial, and the jury or judge would have to decide what the parties relationship was.
Did the broker (or the salesperson) check the wrong box? Probably. From the language above, you can tell it was probably a lengthy standard form, maybe a stack of them already filled out at the sales office, and the salesmen only filled in the names and selling prices. These are minor details with big results.

Photo: http://www.flickr.com/photos/7119320@N05/5202751709/sizes/q/in/photostream/