Loan modifications have been getting a bit more predictable recently, but several years ago it was a crap shoot of false hopes and unreliable loan servicers. Issues I often saw surrounded what happened when the borrower signed the loan modification documents, and make the trial payments, but was told that they didn't qualify. Borrowers in the loan modification process should consult with an experienced Sacramento real estate attorney, who can advise them as to the meaning of the documents they have been presented. A recent decision covers such an agreement proposed in 2009. This post covers the impact of the borrower signed and returning the documents. Part 2 will cover her claim for wrongful foreclosure.
In Barroso v. Ocwen, the borrower bought her house in 2005 for $372,000. She got behind on payments, and a notice of default was recorded in 2009. Ocwen told her that she qualified for the HAMP program, and sent her agreements for her signature. They were:
a. Trial Period Plan; payments for three months;
b. Modification Agreement; reduced monthly payment, increased in 2014.
She signed them both and sent them back. She made all the trial payments, which were accepted by Ocwen. She then made the regular modified payments through May 2010 when she received a Notice To Quit- they had foreclosed, and were kicking her out of the house.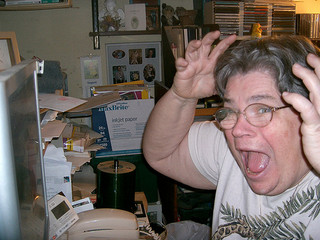 Barroso filed this lawsuit. Ocwen claimed that the modification document states that it will be complete only when the borrower gets back a copy signed by Ocwen. Also, the agreements state that they can accept payments without waiver of the right to foreclose or other remedies.
The court looked at whether the requirement to return a signed copy to the borrower was a "condition precedent" to the formation of a contract. Such a condition in contract law is either an act of a party that must be performed or an uncertain event that must happen before a contractual right accrues. The court found that the proposed loan modification agreement sent to the borrower was an offer, accepted by the plaintiff's signing the agreement and sending it back. Failure to return a signed copy thus could not act as a condition precedent. "The court must avoid an interpretation which will make a contract extraordinary, harsh, or inequitable." Ocwen would otherwise have sole control over the formation of the contract despite the borrower's full performance, simply by refusing to return a signed copy to her.
The parties must now go back to the trial court and possibly go to trial, but this is a great result for the borrower. As here, often the borrower in a proposed loan modification does everything right, but still the lender refuses to modify and the property goes into foreclosure. The borrower, already in a distressed financial situation, is unable to pursue their legal remedies. Luckily for this borrower, Legal Services took her case.

Photo: http://www.flickr.com/photos/basykes/490907537/sizes/n/in/photostream/