Quiet title actions can resolve conflicting claims to the title of real property. Experienced Sacramento and Placer real estate attorneys know that, once a quiet title judgment is rendered & final, it is good against all the world as of the time of the judgment, and there is no going back. I recently wrote about a surprised party in a quiet title action. As another surprised plaintiff recently learned, the legislature and courts take seriously the requirements to reach a quiet title judgment; even in the case of a defaulting defendant, a final hearing is required where the defaulting defendant, the bad guy, may appear and give testimony.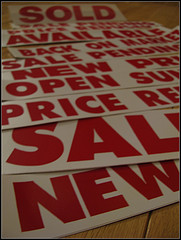 It was in Nickell v Matlock that Nickell was selling only half of a parcel to defendant Matlock. When they went to close escrow, Nickell noticed that the deed described the entire property, not just half. He brought it to the attention of the escrow agent, who told him that the escrow company would correct the title after closing. Let that sink in- it was 2006, properties were selling at a manic pace, so just "close and we will fix it later." Of course it was not fixed and the escrow company, if it is still in business,, will probably end up footing the bill for this lawsuit.
The Matlocks refused to cooperate, wanting the bonus of keeping the entire parcel. This lawsuit was filed, and the Matlocks filed an answer. However, they failed to show up for depositions, even after a court ordered them to do so. The result was a "terminating sanction," the court ordered their default be entered.
The court then entered judgment for the plaintiff without a hearing- presumably it was a standard "prove -up," meaning that the plaintiff submitted declarations and written argument, and the court ruled without testimony.
The appellate court said this was wrong- even in the case of a default, an oral hearing is required, with testimony given, and the defendant may appear and present evidence. The reason for this is Code of Civil Procedure §764.010. This section states:
"The court shall not enter judgment by default but shall in all cases require evidence of plaintiff's title and hear such evidence as may be offered respecting the claims of any of the defendants…"
Generally, after a default, the defendant no longer has a right to participate in the case. Section 764.010 lifts this ban on participation. It requires something more than the usual prove-up – it mandates an evidentiary hearing in open court to determine the merits of a quiet title action.
This does not make it easy for a defaulting defendant who wants to appear at the hearing. Such a person no longer gets notice of court proceedings, and must be vigilant to learn about the final hearing. But the vigilant defendant who does not want to spend the money to participate in the quiet title lawsuit can get a last chance to make their case.
photo: http://www.flickr.com/photos/dalechumbley/3401309574/sizes/s/in/photostream/