Property buyers in California purchase a title insurance policy as a matter of course. Many do not understand what exactly such insurance does for them, and should consult with an experienced Sacramento real estate attorney. Title insurance does not guaranty the state of title. Instead, it is an agreement to indemnify the buyer / insured for losses incurred as a result of defects in, or encumbrances on, title. One buyer bought seven adjacent parcels in Santa Clara County, with a plan to sell parcel number 7. When the buyer backed out because of the title situation, he sued the title company, but lost.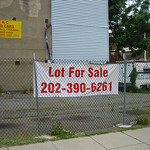 In Deanza Assoc. v. Chicago Title Insurance, the problem was that the city had recorded a "Notice of Merger" of the seven parcels prior the purchase by the plaintiff. Deanza then went into contract to sell number 7, but the buyer backed out when they discovered the notice of merger.
Deanza filed a claim against their title insurance policy. Chicago Title first denied, claiming that the CLTA policy excluded claims regarding governmental regulation whether or not shown in public records. The title company said oops, you paid for an ALTA policy, we issued a CLTA, so your claim is covered. Then they said oops, the claim is not covered. The Notice of Merger impacts only the value and use of the property, not the validity of your title. Deanza filed suit.
The court agreed with the title company's denial of the claim. First, it found that the Notice of Merger was void and did not merge the properties because of the City's failure to follow the correct procedure. Secondly, the court noted that the key issue was whether the notice was a matter affecting title to the land, and that the owner did not have the whole title, but someone else had some interest in it. It agreed with the title company in finding that the notice of merger did not affect the marketability of the owners title. "Restrictions imposed on an owner's right to develop or sell property do not cast doubt on the owner's title." It noted the policy's definition of marketability of title is based on whether there is a matter affecting title, not one that restricts the right to develop or sell the property.
The court concluded that, while the notice impacted the owners ability to market parcel seven, it had no effect on his title to the parcel. Is that correct? If the Notice of Merger was effective, there was no parcel seven, there was only one parcel that included the seven previous pieces. Parcel seven existed only if it's separate legal description existed. Plaintiff's purchase agreement and deeds probably described seven distinct parcels, which no longer exist.
photo: http://www.flickr.com/photos/dcmetroblogger/3739410007/sizes/q/in/photostream/