"Unclean hands" is a defense used in courts, in which a party claims the other side in not able to obtain relief because he comes to court with unclean hands- he has acted in bad faith or unethically. [Technorati J64A92HRG74M] The rule is sometimes stated "those seeking equity must do equity" or "equity must come with clean hands". It is a defense to equitable remedies- remedies that are other than the payment of money. Anyone with knowledge of a forged deed should consult with an experienced Sacramento and Placer real estate lawyer. In a recent California 3rd District Court of Appeal decision, it was used against a party who was not following the advice of his attorney when he tried to set aside a forged deed.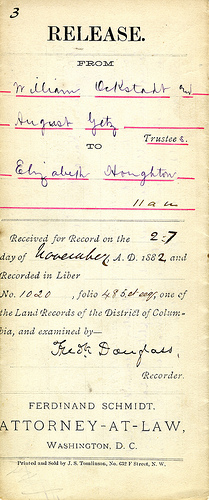 In Estates of Augustus Collins and Elijah Flowers v. Darcy, there were several characters with unclean hands. Collins and Flowers, who jointly owned their residence, had passed away. Elijah's son Joseph forged their signatures on a deed granting the property to McIntyre. Andre, another son and Joseph's half brother, then proceeded to seize control of the house, as follows:
1st- he recorded a mechanic's lien for $75,000, though he was neither a contractor nor gave notice of the lien, making it defective;
2nd – He filed a complaint to quiet title in his name, though the case eventually was dismissed for failure to appear;
3rd – he rented the house to another party, the Bovets.
McIntyre deeded the property to Darcy. Darcy borrowed over $175,000 against the property. Then, Darcy the attempted to evict Andre. When the Bovets moved out, Darcy dropped the eviction lawsuit, then mysteriously the house went up in flames.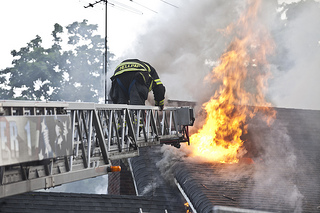 Andre then brought this probate action to settle the Flowers estate and quiet title, three years after he started his rampage by recording the mechanics lien.
The court stated by noting that a forged deed is a nullity, even as to bona fide buyers, but a party's conduct may estop the party from asserting that the deed was forged. Here, neither McIntyre nor Darcy qualified as bona fide purchasers, as that requires payment of consideration, and neither paid a dime. But overriding the forged deed is the principal that "one who comes into equity must come with clean hands…Unconscientious conduct in the transaction may give rise to the defense."
Here, the court found that Andre knew about the problems yet sought to line his own pockets while title remained in question. It concluded that Darcy holds good title to the property, and neither of the estates or heirs of Collins and Flowers had any interest in it. Darcy testified that McIntyre gave him the property because she was tired of dealing with it and there was a tax liability of $10,000. He netted $175,000 from the loan, and there was no evidence that Darcy knew the original deed had been forged. Darcy seems to have been the only one with clean hands in this entire imbroglio, and the court was happy to protect him.
photos:
http://www.flickr.com/photos/littlejohncollection/4323489252/sizes/m/in/photostream/
http://www.flickr.com/photos/quintanomedia/7277246296/sizes/n/in/photostream/